Whether you're a fledgling entrepreneur with an eye on the Chinese market or are looking to start an offshore business, registering a company in Hong Kong may well be of interest to you. If you don't know where to begin your research, registering a company in Hong Kong can be confusing and time-consuming. The great news is that we've done the hard work for you and brought together everything you need to know before registering your company in Hong Kong in this short post.
What are the requirements before registering a business in Hong Kong?
Choose your company name.
As an incorporated company in Hong Kong, you can choose to register your name in either Chinese or English. If you opt for a Chinese name, ensure it is written in Traditional as opposed to Simplified Chinese. You will need to ensure your name is unique and doesn't already appear on the Registrar Index. You can employ the services of a Company Formation Agent to help you verify that your chosen name is unique and also that it is not deemed offensive or inappropriate, as this would lead to your name getting rejected in Hong Kong. To get you started, you can check the registry of company names here.
Appoint a company secretary.
To register a company in Hong Kong, you will need to appoint a secretary. This is either an individual person who is a Hong Kong resident or a licensed Hong Kong company. Unlike in many western companies, the secretary is not an administrative role. Rather, it's someone to complete the registration process. You will need to look for a 'service provider' and will be liable to pay a fee of up to HK$1,500 every year for their services. If you're not a resident of Hong Kong, you can look for a qualified and licensed service provider here.
Get a registered business address.
Every incorporated company in Hong Kong must be registered to a specific address. You'll be glad to hear that you don't need to have a physical address for your company, so you don't need to worry about paying expensive rent and rates. Instead, most foreign business owners opt for a virtual address when registering their company in Hong Kong. You will receive approximately four letters every year from the government of Hong Kong that requires a reply within a set timeframe. The service provider you appoint as your company secretary will need to scan and send these documents to you in a timely fashion, so you don't incur late fees.
How to register a company in Hong Kong?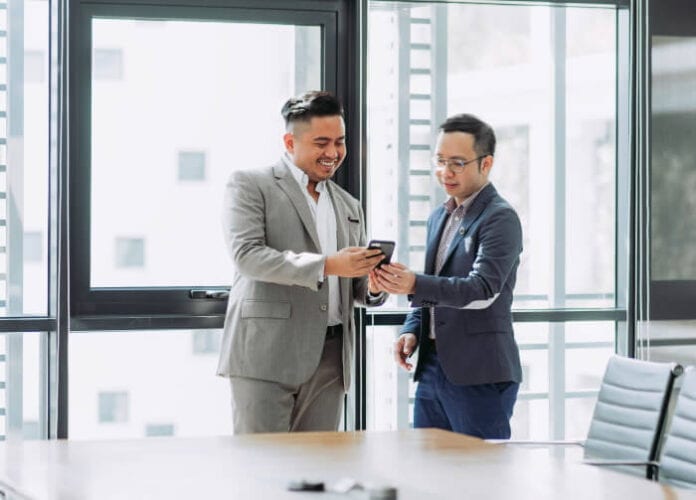 There are essentially two ways to register a company in Hong Kong, either in person or online. To submit in person, you have to apply through the Hong Kong Company registry, and you can expect a decision on your registration within seven days or less. If you apply online through the e-Registry system, foreigners still need to present their passport to the Company Registry in person or have a Chartered Secretary certify their passport copy. Registering online is much quicker, and you can expect registration within 24 hours.
What is the cost of registering a business in Hong Kong?
Naturally, you will have to pay the fees of your licensed service agency, and these will depend on your initial negotiations. You will then be responsible for two payments to the Hong Kong government. The first is a fee of HK$1,720 to the Companies Registry, and the other is a fee of HK$2,250 to the Inland Revenue Department. All told, this adds up to just over US$500.
How to open a corporate bank account in Hong Kong?
You will need to be in Hong Kong in person to open your corporate bank account. There are at least eighteen local Hong Kong banks that offer business banking services, so you need to make sure you research the best fit for your company. You will need to schedule an appointment to meet with the bank manager to confirm your account, even if you have started the process over the telephone or online before arriving in the country.
What is the taxation for business in Hong Kong?
As you will probably know, if you're seeking to register a company in Hong Kong, the government adopts what is known as a 'territorial source' principle of taxation. In other words, offshore profits are not taxable by the HK local authority. Once the HK Inland Revenue Department grants you offshore status, the corporate tax rate is 0%. There is no Value Added Tax or Capital Gains Tax in Hong Kong. If your business earns profit within Hong Kong, you will be subject to local tax laws.
How to choose a reputable Hong Kong company Formation Agency?
You have to employ a degree of common sense when conducting your research into a Company Formation in Hong Kong. At the very least, we would recommend reading their online and offline reviews and also try and communicate with people or organizations they have worked with in the past. Unless you speak fluent Chinese, you will also want to check that their English language skills are up to scratch, as any clerical issues on your paperwork can result in fines or delays in the company registration process.
Conclusion
Registering a company in Hong Kong doesn't have to be challenging. Providing you do your research thoroughly and appoint an experienced and trustworthy agent to work on your behalf; you should be able to register your new company in Hong Kong within 6-7 business days.