People love adventures. At least half of the population does. For the people who hate adventures, it is usually because of the long walk on challenging surfaces and environments. Be it a light adventure for a few hours or adventures for a couple of days and more, a good shoe is what makes the journey lovable and enjoyable. In this article, we shall look at Nortiv8's Military boots collection that will surely make your adventures a present experience.
To begin, Nortiv8 is one of the top brands of sports shoes. From simple jogging to mountaineering, you name it and they have a shoe for it, for men, women, and even kids. Nortiv8 Shoes are of high quality and at the same time reasonably affordable. If you even plan on going on adventures as a family, Nortiv8 could be your family's solution for footwear. Now that we know about Nortiv8, let us talk about the star of today's topic, The Military Boots. There is a common misunderstanding that military boots are meant for just military-based professions. We are here to prove this wrong. Today, we will look into 5 of the best military boots offered by Nortiv8 Shoes that can be a great companion for almost all your adventures.
Men's Military Desert Boots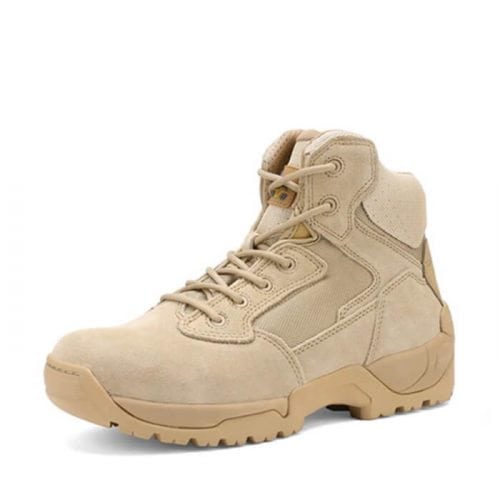 Now now, don't be turned off by the name of these boots. Though the name, Nortiv8's Desert Military Boots is one of a kind. These boots have a slip-resistant rubber outsole, hence you never have to worry about walking on wet surfaces. As for protection, the boots have a hard-toe cap design and high ankle wraps that provide your feet with enough protection no matter the situation. The removable foam insole and the breathable mesh design add to the comfortability factor of the shoe. In addition to all this, the side zipper and the lace-up design make to shoe look fashionable and modern enough, making it a great first-time shoe if you just starting on adventures.
Men's High Top Military Boots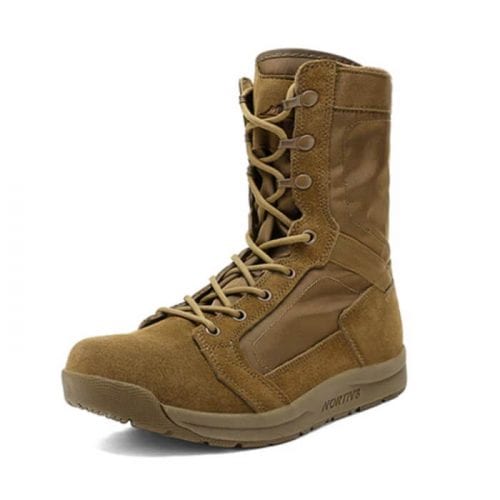 The high-top military boots mean one thing. Because of the high top, it protects your ankle more than any of the boots mentioned here. In addition to this, the boot also has a hard rubber outsole along with a tough front toe cap. This makes sure to protect your toe from getting stubbed and keeps the lower part of your feet away from spiky thorns and other sharp objects. Due to the well-designed rubber outsole, the boot provides enough grip to be able to use during snowy winters and wet regions with ease.
Men's Lightweight Tactical Boots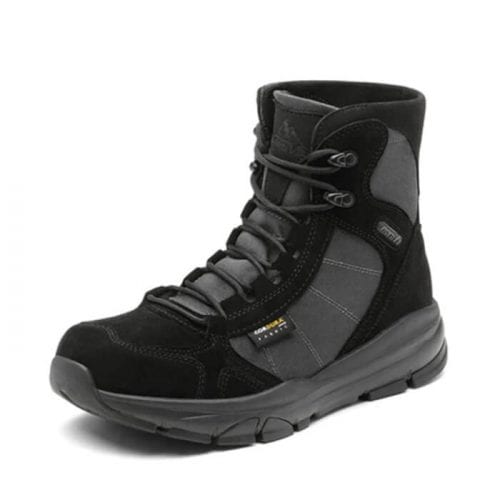 Weighing at just under a pound, these boots are your best bet if you ever need superior comfortability without compromising much on protection. This could be a perfect choice if you need something light on your feet. Now lightweight usually means poor durability, but this is not the case with Nortiv8's Lightweight Military Boots. Thanks to the suede leather and 1000D Cordura fabric combo, the shoe has superior durability. Meaning this can handle most of the usual wear and tear challenges faced during mountaineering.
Men's Tactical Work Boots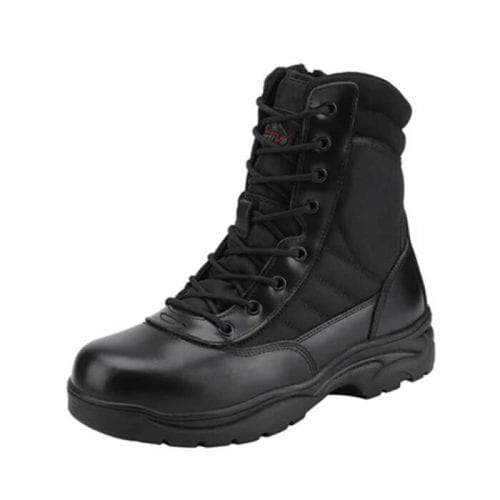 Another wonderful choice for first-time buyers or people who are just starting on the adventure journey is Nortiv8's Men's Tactical Work Boots. This is because if you are a one-time adventurer or feel like adventures aren't for you, then you can use these shoes for daily purposes as well, without any issues. With the addition of a hard-toe cap, breathable mesh, high ankles, and cushion-like insole, these boots provide the needed protection for an adventure and extreme comfort for everyday use. You cannot go wrong with this boot if you are unsure about your adventures but still need a tactical boot anyway.
Men's Tactical Combat Boots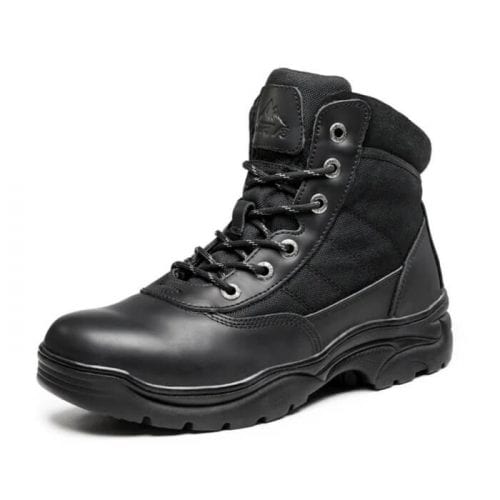 Nortiv8's Men's Tactical Combat Boots are designed with soldiers in mind. Hence you can be guaranteed that it will withstand any challenge thrown out at you by the wild. It is also one of the most comfortable combat boots provided by Nortiv8. With the extremely rugged outsole, a really hard toe cap protection, quality fabrics, and a breathable mesh for great airflow support, this boot is one of the best Nortiv8's Boots for long-distance adventures. Also, if protecting is your primary concern, the Men's Tactical Combat Boots should be the one you should look into. With a variety of color options provided by Nortiv8, pick the one you like and start your adventuring right away.
Conclusion:
To conclude, a smooth adventure is all about what boots you pick. Most people I know hate adventures because of the serious foot pain they encounter after the journey. Most people will tell it's just a price to pay for adventures. But trust me, of all the adventures I've had, not a single time I had any foot issues as long as I wore quality and comfortable tactical boots. If you pick any from the above-mentioned, I can assure you that your journey will be a pleasant one.