It is becoming more and more common to find yoga challenges being held on both Instagram and local yoga studios. These 14 to 30-day competitions bring these communities with extra energy and support. Theses challenges are tons of fun and bring out the best in everyone involved. That said, taking on a challenge IS a lot of work. They are not only physically demanding, but they require a bit of planning (and laundry). You not only have to make sure you get all your classes in, but you have to vary your schedule to give your body the diversity in movement and intensity it needs to continually progress, avoid plateaus and recover. Proper nutrition, hydration, and sleep are also important.
We have found that there are for main reasons that motivate yogis to take on and finish a yoga challenge. The main idea of a yoga challenge is to practice as much as possible within a short time period, and this also helps those who do not have an extensive fitness background. A yoga challenge is designed to give the yogi an opportunity to push themselves beyond their usual limits. It is an excellent way to keep fit and develop an exercise system and will help you to get a better workout or body image. It is hard to get the flexibility without an advanced set of poses, and even harder to get the results of a regular yoga poses without doing a lot of asana yoga poses over and over until you are good at the ones you do.
4 Reasons To Take On A Yoga Challenge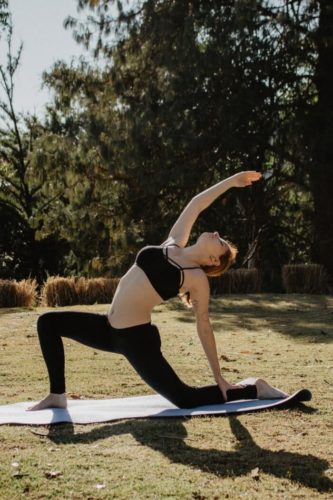 To Accomplish a Fitness Goal:
Like yoga, goal setting is one of those life skills that takes practice. Working out or practicing yoga regularly is great, but it's easy to lose focus or go off the rails without a specific and time bound endpoint. A yoga challenge is very specific; it also provides structure and a great support system. Having something to work towards and friends to work alongside makes all the difference, even if the reward is simply being able to say, "I did it!"
To Get Out of a Comfort Zone: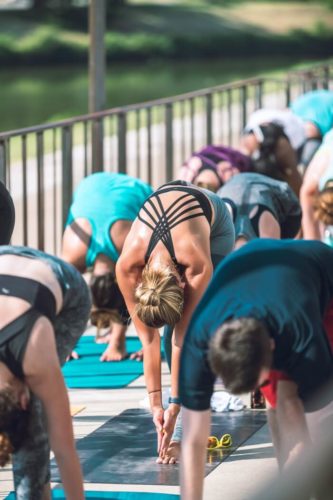 A yoga challenge is a great way to get out of a practice rut. Without variety in your schedule, your favorite class (or classes) can quickly turn into mindless movement or, worse yet, a snooze fest – neither of which is good for your body. Taking a new class and realizing you CAN do it, or revisiting one you previously tried and thought you didn't like, is invigorating. Each course on a studio's schedule is different and has a specific purpose. Seeing the value in the class, solely for what it is, and practicing with an open mind is yoga.
To Deepen/Diversify the Practice:
Practicing daily (or almost daily) for a month is an excellent learning experience. The consistency fosters a more intimate connection between your body and mind. As you become more familiar with the nuances of your body and movement patterns, you will feel more confident on your mat – and this is where the magic happens. With confidence and commitment comes a willingness to take risks. Moving into an advanced variation of the yoga pose you have practiced for 20 days straight is the next logical step.
To Win: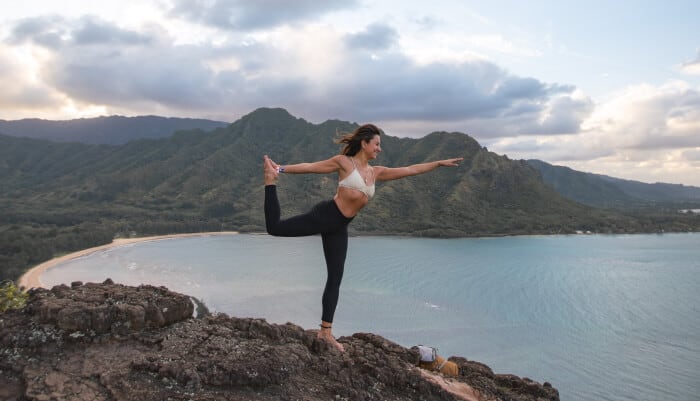 While yoga is not a competitive sport, challenge months DO inspire a little friendly competition and gamify the practice. If winning is what motivates you to take on the challenge and stay the course, that's fantastic! Sign up for a challenge today. That said remember to pay attention to what you want from your practice – your results – and what you need to achieve those goals. Completing the challenge is a personal win for your body and mind. Anyone who shows up to the mat every day for the length of a yoga challenge is a winner in our book!