Getting wild in the north
When it comes to throwing amazing parties and music festivals, no one does it quite like the guys in the Baltic region. They may seem quaint and laid back during the day, but those people know how to have a good time. If you are planning a trip to this part of Europe, you probably have your sights on traditional bucket list attractions like The Hill of Crosses or the Medieval Ruins of Cesis.
However, if you genuinely want to enjoy all that this breathtaking part of the world has to offer in terms of culture, then you need to make time to explore the nightlife. Here are five cities there that will be worth your while in this case.
5 Baltic towns with the best party scenes.
1. Tallinn, Estonia
The capital of Estonia has a lot going for it from the beautiful gothic structures to the old town feel created by the cobblestone pavements. By day, it is a calm city full of historical wonders for you to explore. By night, this city shows its true and very bright colors with its incredibly vibrant night scene and the beauty of Estonian women. Check those tips from DatingInspector to date Estonian women.
Whether you choose to go to a bistro, a sauna or you opt to club hop all night, you will have a lot of fun.
2. Vilnius, Lithuania
It seems that there is a pattern with Baltic party cities. Most of them are quite unassuming medieval-style locations by day and crazy modern neon-filled party parks by night. Vilnius is no exception. When you have had your fill of touring the gothic cathedrals and castles, you can unwind in the evening in one of the many clubs around the main city square. It also happens to be one of the few cities in the region that still has traditional style discos.
All you do here is dance and have fun in a no pressure, no expectations community.
3. Riga, Latvia
It is the capital city of Latvia and one of the largest Baltic towns in terms of population. Its historical vibe and unique architecture probably already have it in your destination list as you plan your visit.
However, it is the nightlife that Riga is best known for. Livu Square, in particular, is where you go whether you want a quaint night out for dinner or a wild party at one of the many clubs there and hook up with Latvian women.
4. Kaunas, Lithuania
Kaunas is easily one of the liveliest cities in the region both during the day and at night. It is home to some of the most exciting clubs and bars. You have one set in an actual gallery and trust me that art hits you when you see it in a party setting.
You have super posh and classy clubs which might take you a while to get into but are definitely worth the wait. Then there is a long list of options in terms of ordinary clubs for you to choose from. In a nutshell, there is never a shortage of places to party while in Kaunas.
5. Copenhagen, Denmark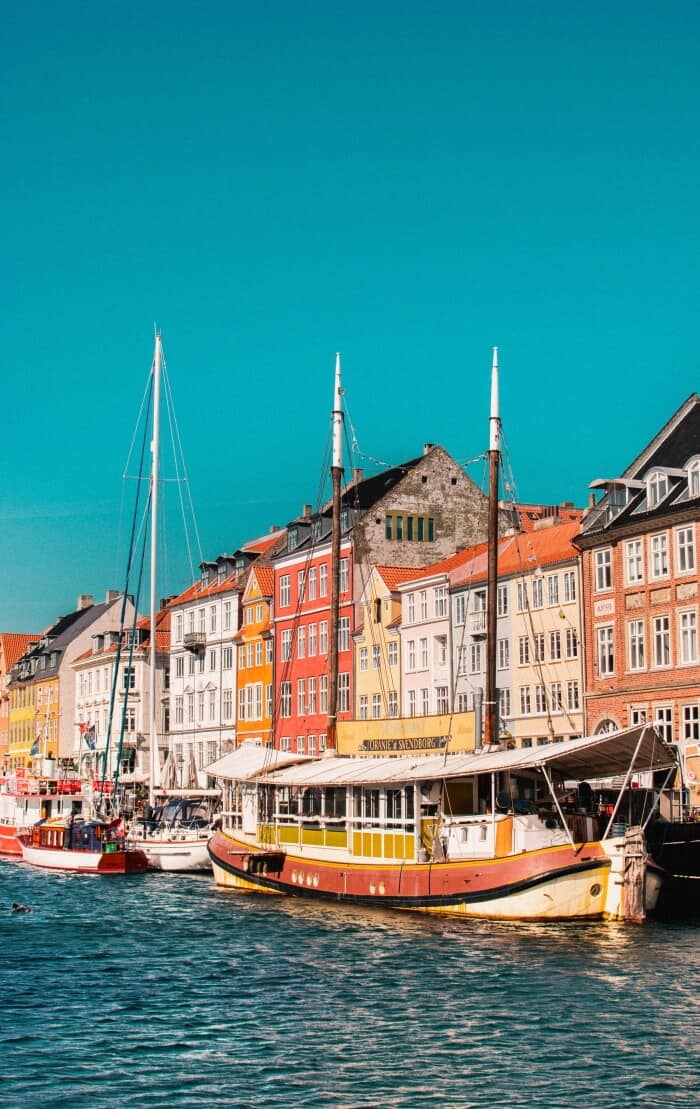 Technically speaking, Denmark only qualifies as a Baltic state on account of the proximity to the Baltic Sea.
The sea, however, is not all that the Danish have in common with Latvians, Lithuanians, and Estonians. These people also know how to have a good time.
Copenhagen, in particular, is a famous party destination for thrill-seekers all over the world. And with the 'open till 9 am' on most clubs and bars, it is not so hard to see why. They also host one of the most amazing summer raves known as Distortion. This 5-day fiesta is something every real party animal should have on their bucket list.