The holiday season is a special time of year. It's a time for fun, laughter, and spending time with the people you love most. Holiday traditions with friends and family is one of the best things about this time of year. Here are a few activities to do with the people in your life this holiday season.
Outdoor Winter Activities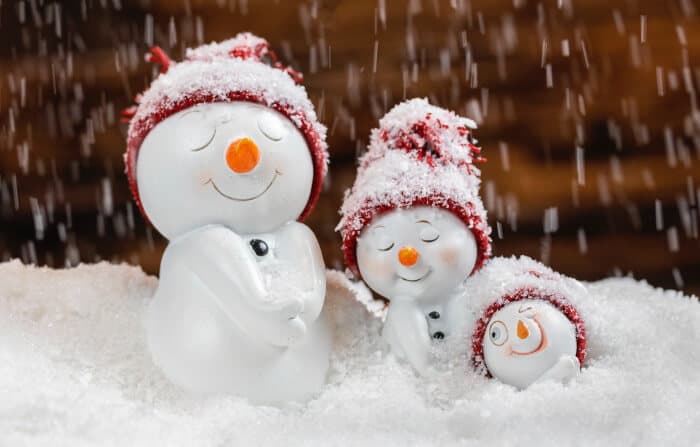 There are tons of activities you can do with your friends and family this holiday season. Why not brave the cold weather and have some fun outside? Here are a few ideas for hanging out with your favorite people, whatever the weather.
In the Snow
Sledding is always a fun time, and you may want to do that while the snow's out. It's also fairly inexpensive. All you need are warm clothes, a sled, and a hill to slid down. Grab your kids and sled while you can.
Another fun outdoor winter activity is building a snowman. Don't forget to grab a hat and gloves to decorate it with. You'll also want a carrot and some black rocks for the nose and eyes. Give him a name as well. Frosty is always a good name for a snowman!
Snowball fights are a great way to enjoy the cold weather, but be careful. Make sure the snowballs don't have any rocks or twigs in them, you don't want anyone to get hurt. This activity is best for older kids and your friends, as younger children may be frightened or easily hurt in a snowball fight. If your snowball fight involves children, remind everyone that it's just a game, and don't be afraid to break it up if things get too competitive. It's just a game, after all.
In the Sun
Not everyone lives in an area that gets snow. Don't worry, there's still plenty of winter fun to be had under the sun. You may not have snow, but you can still go sledding. Sand sledding is a lot like snow sledding. Traditional snow sleds may have runners on the bottom, but a sand sled will be completely smooth. Sledding in sand is just as fun as in snow, but you don't have to wear as many layers.
Building a snowman is a wintertime staple, but difficult to do without snow. Difficult, but not impossible. You can get shaved ice and make a mini snowman. Get shaved ice maker, or buy some shaved ice, and build some snowmen with your friends. The best part is you can add syrup and eat your snowmen afterwards.
Other Activities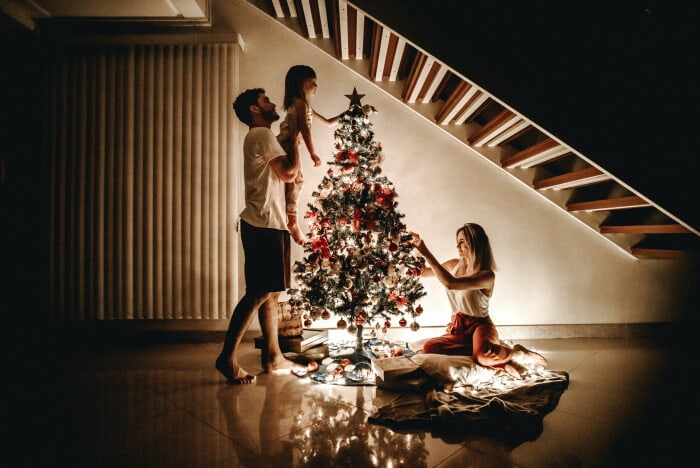 Outdoor activities are not for everyone, especially when it's cold outside! If you'd rather take the fun indoors, here are a few things to do with your friends.
Making Desserts
One fun inside activity is baking holiday treats, so break out the peppermint and preheat the oven. Gingersnaps are a wintertime staple, and baking up a few batches with some friends or your kids will be just the thing to get you in the holiday spirit. While you've got your ginger out, you can also bake some gingerbread house pieces. Bake enough pieces for everyone to have 4 walls and a roof, and have a gingerbread house building contest. A fun way to make some holiday decor for your home.
Other desserts you can make with loved ones include peppermint bark, or chocolate peppermint fudge. A few international holiday desserts include a Yule log cake, a traditional cake in the shape of a yule log popular in France, or rice pudding, popular in Denmark. These desserts are fun to make, and can expand your understanding of how holiday are celebrated around the world.
Craft decorations
Another fun way to celebrate the holiday with family and friends is to make decorations together. If your making decorations with friends, try making some home decor items you can all use this holiday season. Wreaths, garlands, and mason jar snow globes all make great decor, and are super fun to make.
If you've got kids wrecking havoc around your home, give them some crafts to do too. No-sew fleece blankets are fun to make, and lots of stores have kits with all the supplies you need to make the blankets. Your kids will love snuggling up with their new blanket at bedtime. You can also have the kids make Christmas tree ornaments with pompoms, or make snowmen out of white paper plates.
Take Photos
Whether you choose to enjoy the season outside or in, sledding or baking, remember to take plenty of photos. These are the moments you'll want to look back on your whole life. Don't let the photos you take sit and go forgotten on your phone's camera roll. Print them out and do something special with them.
Social media offers us a great way to share important moments in our lives with everyone we care about. Another way to share memories is to send out holiday cards. Most people hang Christmas cards up around their home, so instead of having your photos get lost on someone's feed, they'll see your photos for the whole holiday season. Don't know where to order your Christmas or holiday cards from? Basic Invite has tons of options for photo holiday cards. Grab your holiday cards and share your memories with everyone today.
You can also scrapbook your holiday photos. Scrapbooking is a versatile way to preserve your photos. You can try all different kinds of layouts on a page, and add holiday accents as well. Make cutouts of Christmas trees, poinsettias, or snowmen. Or add some reindeer and present stickers to your page. Express yourself and decorate your memories any way you want to, it your scrapbook.
A simple way to show off your photos is hanging them on the wall. Nowadays, you can print off photos in any size you want. Plus, there are tons of different types of frames available. Get a holiday themed frame to match your holiday photos. Or get a simple minimalist frame that matches any room in your house. You'll enjoy walking past fun winter memories made with the people you love.
Enjoy the Season
There are so many ways to enjoy the holiday season. Whether spend time with your loved ones outside or in, go snow sledding or bake cookies, enjoy the time you get to have with everyone. You'll be making memories to look back on your whole life. Happy holidays to you and yours!