Wedgies are a problem that haunts most physically active people. Gym, running, or at-home workout sessions get ruined when you constantly have to adjust your pants. And let's not even talk about how embarrassing it is to do that in public.
Because every problem needs a solution, let's focus on what you can do with this annoying issue. Instead of wondering why you keep getting wedgies, consider the right kind of exercising underwear.
That's right – the answer to how to avoid wedgies is that easy!
Since both genders are affected by this issue and men get wedgies too, the article breaks advice down into two sections – tips for women and tips for men.
How to Prevent Wedgies When Working Out for Women?
What is the Best Underwear for Working Out for Women?
1. Go Commando
Many women simply ditch wearing underwear completely. Those new to it might find the whole idea very uncomfortable, but trust me – it isn't.
I won't deny that going commando is not for everyone, but being underwear-free during your workout sessions means no panty lines or wedgies to deal with at all. If you haven't tried it before, give it a shot. It may be a much better experience than you expect.
One small downside of the commando option should be mentioned – the possibility of visible sweat. However, everyone sweats during a workout, so it's nothing to be embarrassed about. It's not like a sweaty butt is an uncommon sight at the gym.
2. Boyshorts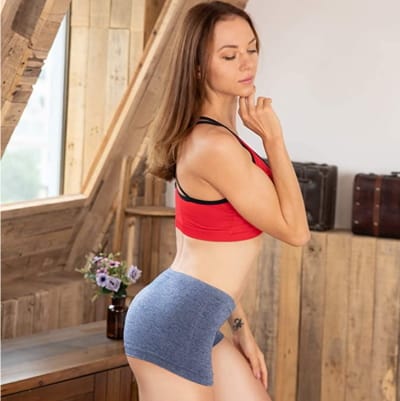 This type of underwear is the go-to option for many women for lounging at home. So do they also work well to prevent underwear wedgies at the gym or when running? Fortunately enough, the answer is YES.
Boyshorts for women feel very comfortable to wear, and they offer maximum coverage. You might have to deal with visible panty lines, but it's not such a big deal since they look like regular shorts.
3. Thongs
My honest opinion is based on lots of personal experience:
After you have had to deal with uncomfortable bunching and bad wedgies, the experience of wearing a thong for your exercise routine is nothing but satisfactory.
On top of that, thongs are invisible under athletic wear, meaning no panty lines. So that's the answer to what to wear under workout leggings?
As with any item of clothing, it all comes down to personal preference. For some women wearing a thong is out of the question. But if you haven't tried it – go for it. It may well be worth it.
4. Bikini
The most common type of women's underwear is the bikini style. But is it the best underwear to prevent wedgies? The classic and comfortable cut of bikini underwear is incredibly versatile, no doubt. So, you can wear the pair for jumping jacks, running on the treadmill, doing crunches, etc.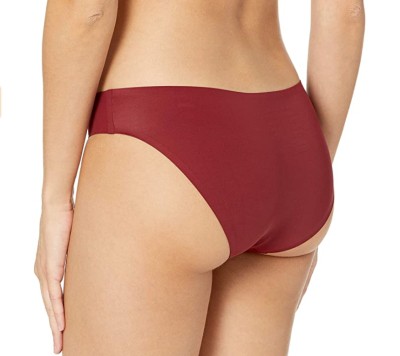 In comparison to boyshorts, the bikini design feels a lot less suffocating. Panty lines are a problem in this case, too, but not if you choose a pair of seamless bikini underwear.
Moreover, the bikini style fits most sizes and shapes. And generally speaking, it works the best as far as providing full coverage and ultimate comfort are concerned.
How to Stop Wedgies When Working Out for Men?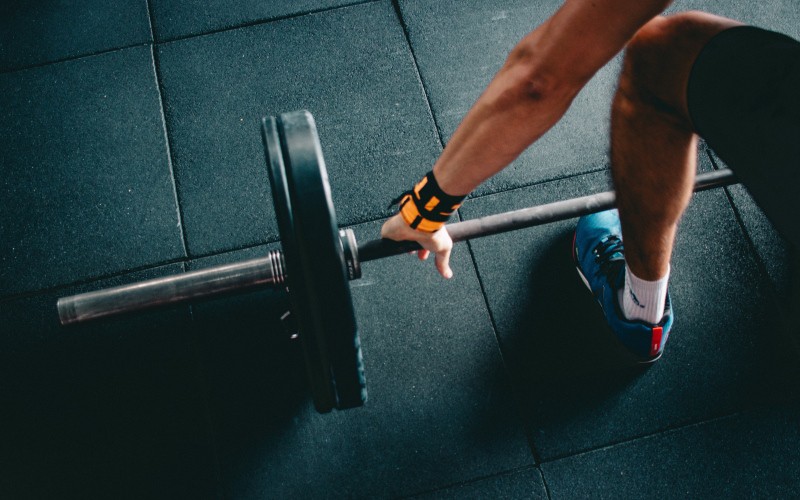 What is the Best Underwear for Working Out for Men?
It's time to settle the most popular debate of boxers or briefs for working out.
When it comes to men, the underwear category is mainly divided into 3 parts:
Boxers, which are the best for a loose fit and more ventilation.
Briefs that offer a snug fit and great support.
And the third style is the best of both worlds – the boxer brief.
To prevent wedgies, what works flawlessly is a pair of boxer briefs. They have a tight yet spacious construction. A structure like this keeps the underwear from riding up, bunching, chafing, and causing wedgies.
Boxers, on the other hand, are the worst choice. They constantly ride up and also crumple at the top. Never has the answer to "how to prevent wedgies when running?" been boxers.
What about briefs? Well, they may not be such a bad choice as boxers. But you should know that briefs chafe. In fact, they also feel a little restricted down there during workout sessions. Briefs may be a very suitable choice for casual, daily wear, but not so much for the gym!
Conclusion
Truth be told, wedgies are a serious problem if you're a fitness enthusiast.
Also, the concern is not gender-biased – both men and women have to deal with it.
Depending on your gender, focus on finding the ideal pair that works for you. On average, women have more options in this area – going commando, or wearing bikini bottoms or thongs has been proclaimed to be the most comfortable.
As for men, there is only one best choice – boxer briefs.
About The Author
Kathy Harvey is a very enthusiastic blogger who unabashedly talks about underwear. And why shouldn't that be when both men and women put on underwear on a daily basis. The top product recommendations and expert tips and tricks Kathy Harvey has to offer are evaluated based on important criteria. The blog, Undywears, is all about making the right underwear choices for the sake of your genitals.