With more and more people jumping aboard the CBD train, it's no surprise that CBD products and goodies have taken the world by storm. Every consumer product, from gummies to deodorant, has CBD in it. Face creams and lotions are also not far behind.
People use face creams for various reasons, such as skin protection, moisturization, anti-aging, and acne control. CBD face creams, which are relatively new, may have beneficial properties that cover these uses. Below is an exploration of the various CBD face creams you can find in the market and how they work to help your skin.
Most of these skincare products are of high quality, with iron-clad proof from their manufacturers and third-party testing. However, if you intend to use any of them, you have to do your research to understand them better.
CBD Face Creams and Skin Care Products – What Are They?
CBD is an active ingredient that comes from the cannabis Sativa plant. It's possible to extract CBD, dilute it with neutral oils like lavender and come up with CBD oil. To make face creams, manufacturers combine this CBD oil with several ingredients and a finished skincare product.
Weed Smart, serums, oils, and face masks claim to provide various benefits to your skin. These include:
Anti-aging effects
Moisturizing your skin
Providing a protective barrier
Remedying acne and pimples
Reducing the visibility of fine lines
Improving your skin elasticity
CBD research is still in its initial phases, especially on how it can help with skincare. So, nothing is yet 100% proven, and the industry's legality is a gray area of sorts. However, if you're going to pick CBD skincare products, look out for the following:
The THC levels should be between 0 to 0.3%.
Ensure it's made from natural ingredients or mostly natural ones.
Check for positive customer reviews.
Check for the testing results.
With that said, let's get straight into it.
1. The Plant People Revive Face Serum
This is a 300 milligrams full-spectrum CBD face serum. Full-spectrum CBD comprises cannabinoids that naturally occur in Cannabis Sativa, including tetrahydrocannabinol, or THC. THC is the chemical compound in cannabis responsible for the "high" sensation. Plant People explain that this CBD product contains cannabinoid cannabichromene, or CBC, which may have anti-acne properties.
Additionally, apart from CBD and CBC, this serum also has Kalahari melon seed, which is known for its moisturizing effect on the skin, and olive squalene, which according to research, has antioxidant properties.
2. Envy CBD Face Masks
The CBD face mask comes in a set of three, with each having around 10 mg of full-spectrum CBD. Each face mask also has Centella Asiatica extract, which may stimulate the production of collagen. In addition to that, each one is packed with green tea leaf extract, which may have some anti-aging effects, according to research.
The customer reviews on this CBD product claim that the masks may remedy inflammation and pain and also give the user relaxation and moisturization.
3.    Vertly Glowing Skin Face Serum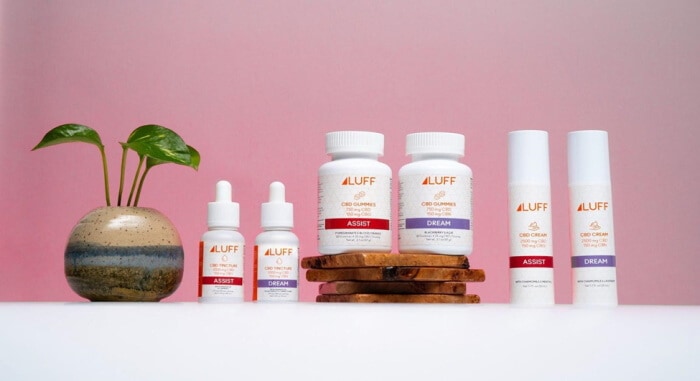 This Vertly Glowing Skin Face Serum has 300 mg of CBD extracted from stalk, leaves, and hemp flowers. Hemp oil is also used to refer to CBD oil. It's not similar to hemp seed oil, which doesn't have CBD, and comes from the hemp seed.
This face serum also contains other valuable ingredients such as calendula, a plant extract with antioxidant properties. It's also packed with caffeine which reduces inflammation.
4.    Saint Jane Luxury Beauty Serum
Saint Jane face serum has full-spectrum CBD, and according to its manufacturers, it has anti-aging and anti-inflammatory benefits. On their website, the company claims that during a study with 100 customers, 82% of them noticed an improvement in the appearance of fine lines, while 99% of them experienced an improvement in their skin redness.
It has Rose, Calendula, and Sea Buckthorn to help radiate your face and detoxify your pores.
5.    Kiskanu Hemp CBD Face Oil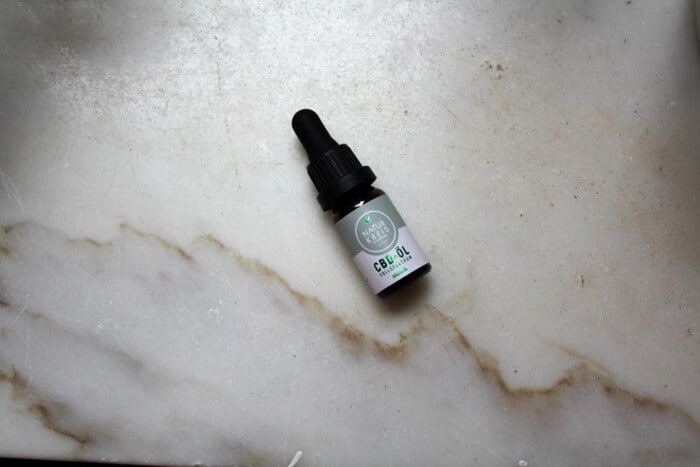 With a CBD potency of 100 mg per 1 fluid ounce, this face oil also has other natural ingredients like coconut, jojoba oil, and argan. There's also rose geranium which has antioxidant properties for anti-aging.
It's pretty versatile because it can be used as a beard conditioner, makeup remover, and moisturizer.
6.    CBDMedic Acne Treatment Medicated Cream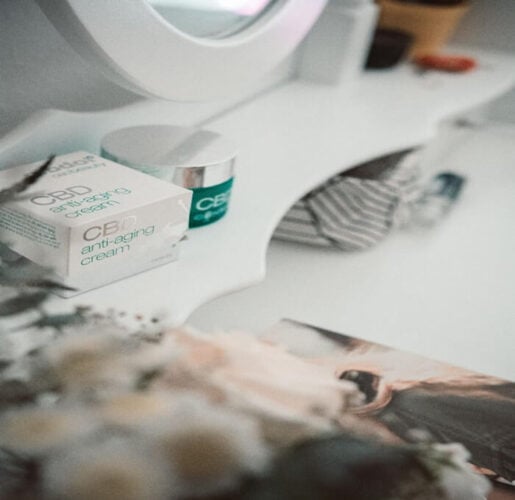 This face cream has a CBD potency of 200 milligrams per 1.4 liquid ounces. This acne treatment will help clear your zits and blemishes. It combines the effective acne-fighting properties of tea tree oil and salicylic acid.
Additionally, it also contains jojoba oil to keep your skin refreshed and supple. It has almost 98% of natural ingredients and is relatively cheap.
Conclusion
Face creams and skincare products that contain CBD will give you a wide range of benefits. With the right product, one can achieve anti-aging, moisturization, color correction, and acne control. Research on CBD skincare products is still further behind, but you can always give these products a go. Just look for the ones that have been lab-tested and have pure, natural ingredients with a legal THC level in your area. Also, look for products that have a certificate of analysis from an accredited lab.