A hair bun is a hairstyle that makes your look more polished. It will work best for you if you have long and healthy hair.
Getting ready fast in the morning is challenging for working women or students; sometimes, it's become difficult for most of us to make a neat hair bun. Everybun hair gadget can solve your problem; now, you can make your hair bun in a minute.
Everybun is based in Cologne, Germany; it's a bun maker and makes your hair bun instantly. It's a dream of all ladies to look most pretty at any wedding or party, and they all go to the salon for unique makeup and hairstyles. A hair bun is one of the hairstyles which looks great on any outfit, so now you don't need any professional hairstylist; you can make your hair bun at home using Everybun.
Everybun international creates bun makers for all ladies, and this tool could be the new Instagram beauty trend. Beauty bloggers and influencers are going crazy about Everybun because it's the perfect solution for a quick go-to hairstyle. Everybun international offers bun makers in different sizes and colors like white blonde, light blonde, dark blonde, middle brown, dark brown, and black; these bun makers are great for a wedding, prom, yoga, evening parties or everyday use.
Everybun: The New Hair Bun Maker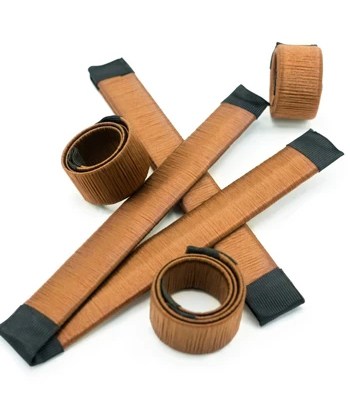 Various celebrities and dancers preferred hair bun because they want their glamorous look; a hair bun has a grace that no other hairstyle has. Everybun International makes it easy for all of us to create any type of bun on any occasion.
● By using Everybun, you can save a lot of time because it works like magic. This amazing bun maker will give you an outstanding and ready to go bun instantly.
● Your hairs will be safe from heat and toxic chemicals that can damage your hair. Now you don't have to take appointments in salons. Everyman is affordable, and you can easily create it at home without breaking the bank.
● It's durable, lightweight, and perfect for all hairs, whether it's straight or curly, long or short, thick or thin, it just works amazingly.
● You don't need any other hair tool after Everybun; it creates perfect buns in seconds with no need for hairpins or hair clips.
● Hold your hair in a perfect bun shape all day. If you are a newbie do practice, once you've practiced a few times, you can quickly get an ideal hair updo in a matter of seconds.
Get Your Everybun to Anywhere in the World
Everyone knows these days are a little tough due to pandemic, and shipment could be delayed, and it may take up to 10 days or more.
However, For Germany, the purchase of up to 2 Everybuns the shipping is free!
And for the purchase of single Everybun, the Shipping cost is 3.90. Expected delivery is within 5 to 7 days, and in exceptional cases, it may take up to 14 days. For Foreign countries, the shipping is free on purchase of up to 3 Everybuns. Shipping for 1 to 2 Everybuns is 4.90, and the product will be delivered within 5 to 7 days and same as in exceptional cases it may take up to 14 days.
Instagram Influencers are going crazy with the Everybun
Everybun can help you to make a comfortable and elegant hair bun. It's a great hairstyle for you if you are having a bad hair day or too lazy to wash your hair.
The hair bun is versatile; you can create numerous hairstyles around the hair bun as it can also be paired with a french braid and hair bun can go on the side or be done high and low. You also have a second option to create a messy look or neat one; it all depends on how you can carry Everybun differently.
Hurry up! Enjoy the sales of the moment and get free shipping if you three or more buns.
Follow everybun on Instagram and learn ways to make the perfect bun.