So a lot of people were annoyed that the Fifty Shades franchise made a mockery of BDSM.  Well I say, as an adult toy wholesaler, that the books and movies were a great success to opening the eyes of those stuck in their 'vanilla' ruts.  Let's talk about vanilla…it is a great flavor, nothing wrong with it.  In fact, vanilla is great on its own and also accompanies so many other great dishes, so let's not diss vanilla. 
I was amazed at how many people stormed the store after reading the book or seeing the movie, we could tell when the movie finished at the local cinema from the influx of customers at the time!
Getting to communicate with those people made me see how people are bored with their sex lives and want to spice it up by cheating on their partner or trying new practices.
The other thing I learned is how many people are afraid to verbalise their fantasies with their partners out of fear of being rejected, ridiculed or to feel guilty for their desires.
What is BDSM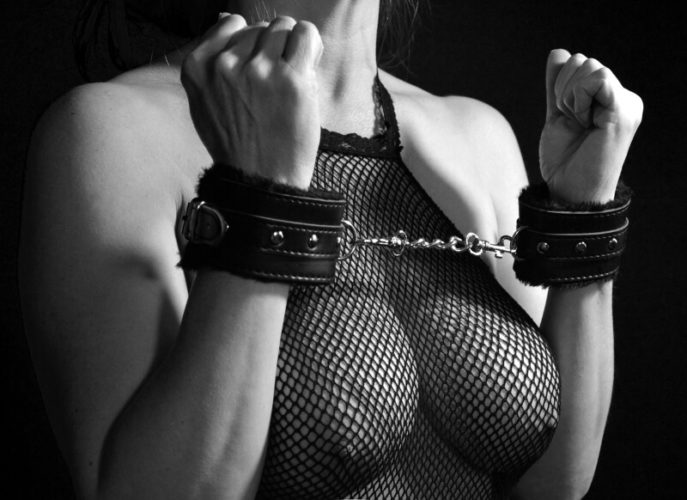 From www.dictionary.com the definition is…"BDSM is an acronym that refers to a specific type of erotic behavior or play, that may involve any of the following: bondage and discipline (B&D), dominance and submission (D&S), and sadism and masochism (S&M)."
So by definition, Fifty Shades of Grey was not a sham as it did contain a combination of many of those attributes.
BDSM does not have to include pain or doing anything against your will. In fact, most couples already have a dominant and submissive relationship, there is one partner who usually always takes the reins, and the other who acknowledges that authority whether that be sexually or just in every day decision making.
Bondage play can be great to reverse or enhance those roles and as I mentioned, it doesn't have to involve pain. Simply restraining your partner can give dominance and power over your partner.
Whether you choose as a couple to inflict pain or pleasure, you have begun your journey into BDSM, wasn't that hard was it?
Restricting or enhancing the senses can be an erotic power trip such as using a blindfold and hand cuffs or using dripping candles and a paddle. You may use vibrating toys, sensory toys, suction toys or you may just want to use the sting of your open hand. Of course, you can go as hard core as you and your partner want including pain but remember that BDSM is about control and respect for the power is a must. The use of a safe word is used to indicate when the submissive is at their limit and must be adhered to or you will be breaching their trust and venturing into unlawful sexual behaviours.
Some people do sustain a serious lifestyle of BDSM so I can see how the Fifty Shades franchise trivialized their kink but it did also reduce judgment and encourage openness on the topic in the greater public and personally, I think that's a good thing.
People wanting to meet a BDSM partner can sign up for free to Femdom Fantasy Date.
If are interested in BDSM stories then head up to eroticatale.com for free sex stories.