Past researches have shown that taking time off from your job can have several physical and psychological health benefits. Generally, people who go for vacations often have lower stress, less risk of getting heart disease, and a better outlook on life. Moreover, they are more motivated towards achieving their life goals.
It is no secret that for vacations, most people choose sun destinations to escape from chilled and dry winter. This is because nothing feels better than enjoying a sunbath on the beach.
Are you too looking to escape this winter season and visit an ideal vacation destination? Don't worry, we have got your back! Here is a list of the top 8 fascinating places that are warm all year, thus making them a perfect vacation destination:
#1 Bali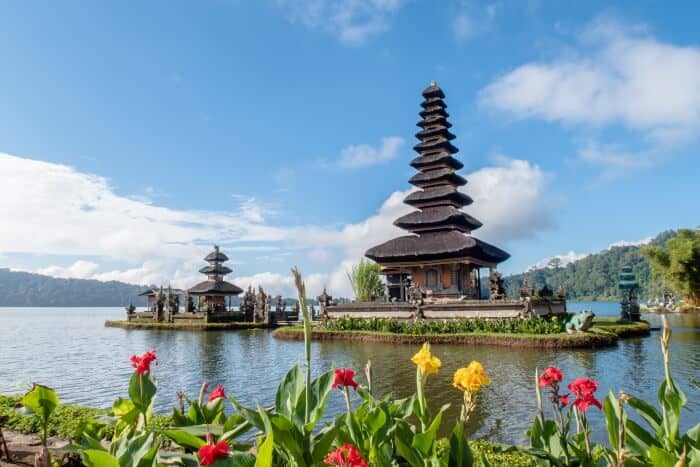 We will start off the list with none other than Bali, which is more like a paradise on Earth. Whether you are a beach person or somebody who likes exploring volcanoes and ancient places, Bali is an ideal vacation place for you and one of the best places to visit in Asia.
Still not convinced why Bali should be your go-to place this winter season? Here is what you need to know:
Bali is the best for tourism out of all the islands in Indonesia because of its stunning beaches. The best thing is that each beach has its own attraction – may it be water sports or on-beach attractions, like soft white sand and limestone cliffs.
Bali is also known for its lavish resorts, thus providing you awesome accommodation for stay.
You can also enjoy temple tours at Bali for aesthetic pleasure and cultural insight.
If you love exploring different cultures, then you shouldn't miss out on the Balinese dance show, where historical and cultural stories are expressed through vibrant dance performances.
#2 The Maldives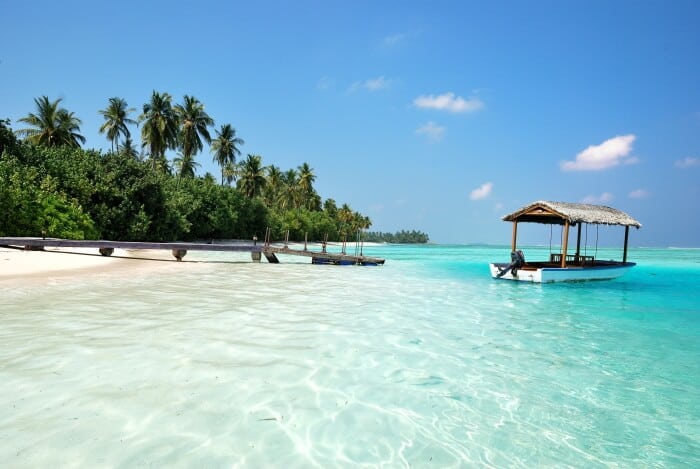 Research shows that the Maldives welcomed 1.5 millionth tourists in November 2019. We all know that the Maldives is a well-known destination because of its shades of blue, crystal clear water, and luxurious villas.
If you want a break from chilled winter, and enjoy the alluring sunlight at a beautiful beach, then the Maldives is the perfect spot for you.
Below are the top five reasons why the Maldives should be on your travel bucket list this winter season:
You can enjoy the sea breeze, mesmerizing sunsets, and beautiful sights on the beaches.
You can go for a deep-diving session to explore marine life. Imagine how exciting it would be to swim along with the fishes.
The Maldives is known for its thrilling water sports, including rollerblading, snorkeling, and sea bobbing.
If you are a food lover, then you should definitely visit the Maldives because of its delicious cuisine.
You can also get the best spa therapies in the Maldives, including full-body healing treatments, etc.
#3 Cyprus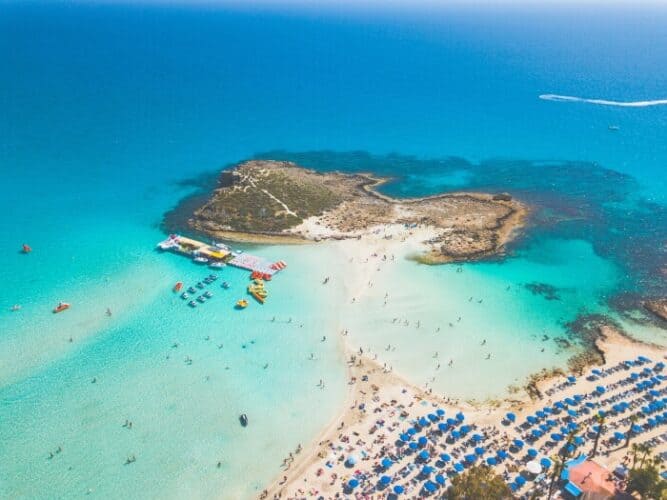 It is no surprise that Cyprus is one of the top tourist destinations in Europe. This is because Cyprus is filled with historical places, like Salamis – a city that was host to Egyptians, Romans, etc.
Besides this, Cyprus is also known for its attractive sandy beaches, where you can enjoy a variety of water sports. If you are a food lover, you should definitely visit Cyprus as it is famous for its tasty dishes, such as halloumi cheese, etc.
However, if you plan on visiting during the winter season, you should know that Cyprus has mild winter. Therefore, it is best to carry a leather jacket with hood in case the weather gets a bit cold.
#4 Bermuda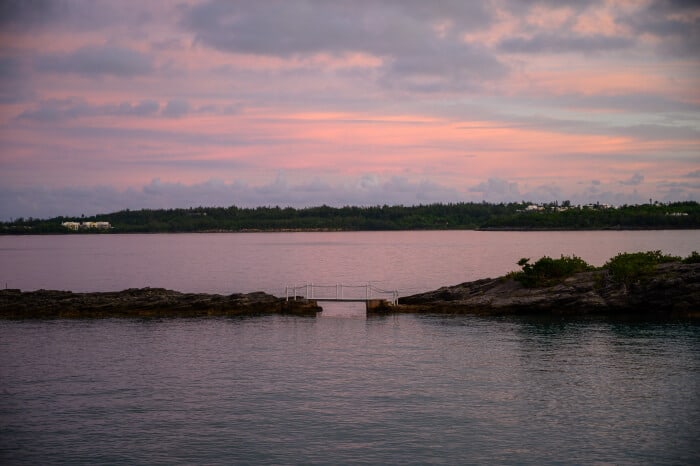 Did you know Bermuda has the most golf courses per capita, making it an ideal vacation destination for all golf lovers. So, if you're tired of lazy winters, then you can simply escape this winter season and relax in Bermuda to get your dose of Vitamin D.
Apart from this, if you're from Europe, visiting Bermuda is easier and pocket-friendly because there are a variety of hotels available for stay at reasonable rates. So, you can have an amazing time without having to worry about the financial drain.
If you love sightseeing, then Bermuda should be on your travel bucket list because it is known for its amazing attractions, such as Bermuda Aquarium, Crystal Caves, and Dolphin Quest.
#5 Cuba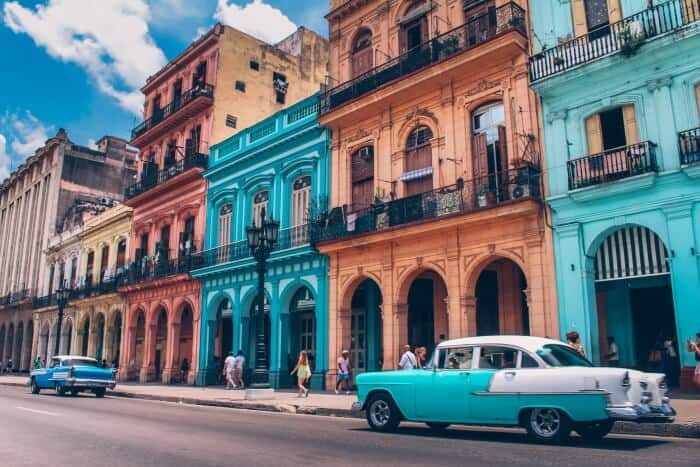 With its interesting Caribbean climate, warm and bright days, Cuba's weather makes it the perfect travel destination for taking a break from the extreme winter season. Apart from the weather, there are plenty of other reasons why you should visit Cuba:
Cuba has a collection of vintage American cars. So, if you're a car maniac, then you should definitely visit Cuba once.
Cuba is home to some of the best beaches, including Player Pilar in Cayo Guillermo and Playa Los Flamencos on the island of Cayo Coco.
There are many historical attractions for tourists, such as the Che Guevara Mausoleum, etc.
Cuba is also famous for its world-famous cigars.
#6 Canary Islands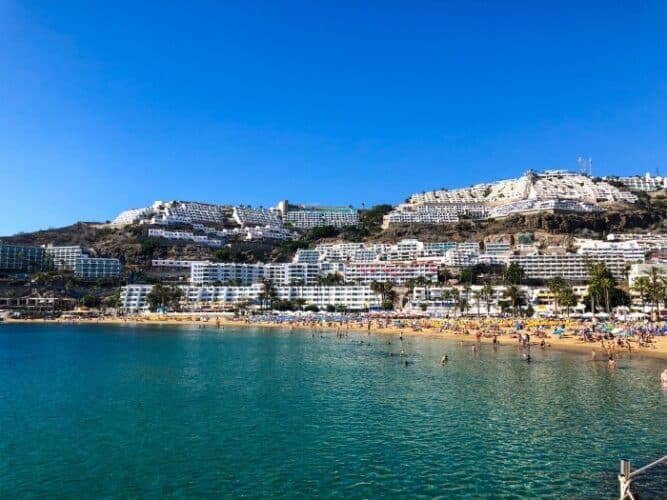 If you want to relax and let the sunshine on your skin, then the Canary Islands are the perfect vacation place for you and your partner. This is because it is a beautiful yet affordable travel destination with white sandy beaches, jaw-dropping scenery, and fascinating food.
Apart from this, The Gran Telescopio Canarias, located on the Canary Island, is the world's largest single-aperture telescope. This means that you can enjoy one of the best stargazing opportunities in the whole of the Northern Hemisphere.
#7 Mexico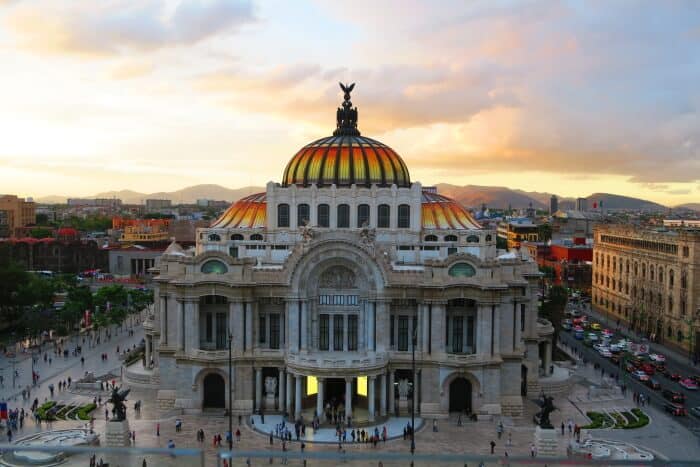 The next one on our list is our all-time favorite, Mexico. This is because Mexico is one of the most affordable vacation spots with amazing beaches and beautiful mountains. Besides this, the people of Mexico are friendly and welcoming, thus making you more comfortable while traveling.
Also, if you like exploring different cultures, then you should definitely visit Mexico once, as here you can find more about the Spanish culture.
#8 Kauai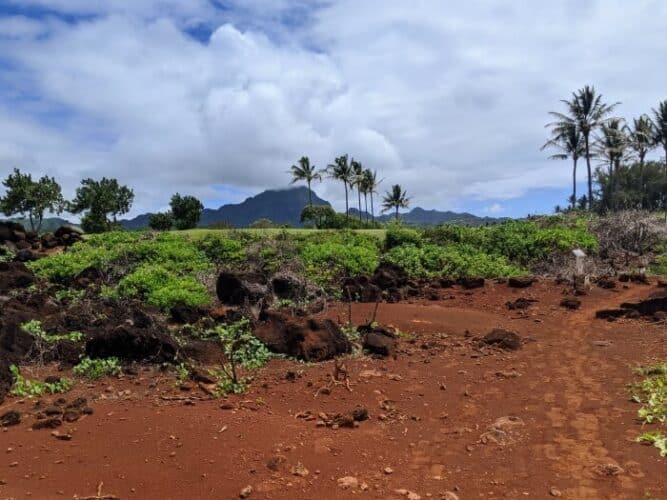 Last but not least, we have none other than Kauai on our fascinating travel destination's list. This is because Kauai is one of the oldest islands, known for its plunging valleys, beautiful waterfalls, lush mountains, and towering cliffs.
Apart from the beautiful sceneries, you can also enjoy world-class snorkeling and other water sports at Kauai. If you ever dreamt of swimming with dolphins and sea turtles, then Kauai is your ultimate dream place.
All said and done, it is essential to note that if you are planning a trip to one of the destinations mentioned above with your kids, then you should be more cautious. Here are a few essential tips that can help you while traveling with kids.
The Final Words
In a nutshell, if you find the winter season gloomy or are unable to stand the extreme weather conditions, you don't need to worry anymore. You can simply escape the winter and head out to one of the destinations mentioned above for spending some quality time with your family.
Alternatively you can also check here for Seabrook Island Vacation Rental.
About The Author
Justin is a fashion enthusiast and has the soul of a traveler. Staying atop the fashion trends, styling and grooming are etched in every fiber of his being. Not only that, but he loves to share his thoughts with a myriad of people via his blogs. You can follow him on Twitter @justcody89